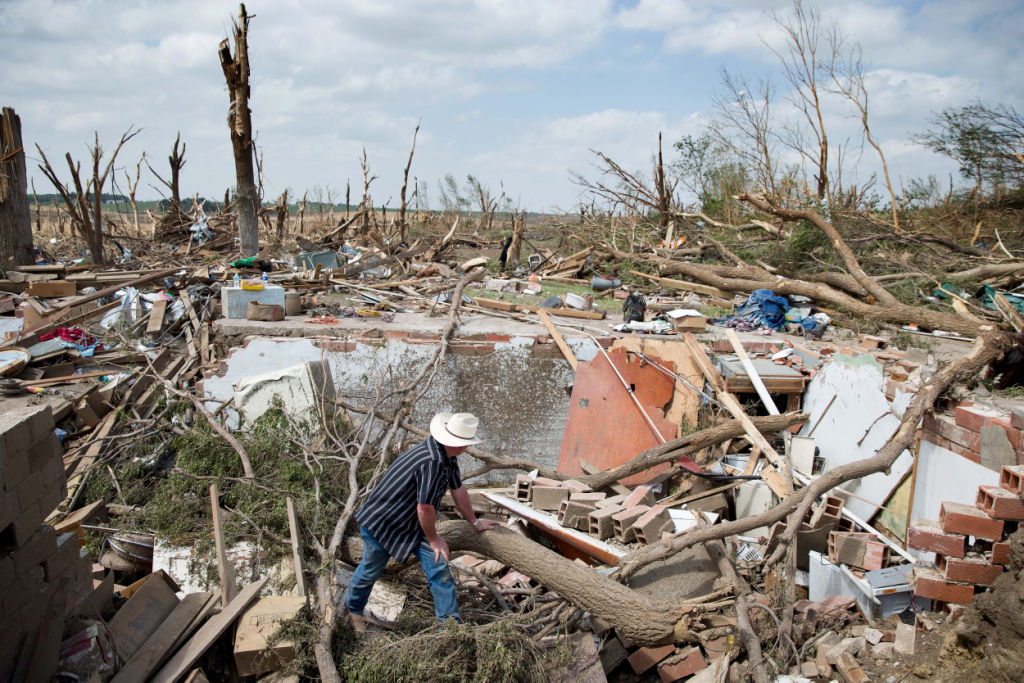 WHAT HAPPENED?
Rare twin tornadoes raked across northeast Nebraska. They were part of an outbreak of twisters that virtually wiped Pilger off the land and left a path of death and destruction. The 60-mile swath stretched from near Stanton to the edge of Sioux City, Iowa.
The National Weather Service rated the larger tornado that tore through Pilger as an EF4, capable of causing devastating damage with winds of 166 to 200 mph. The parallel twister was an EF2.
The tornadoes killed two people and injured at least 20 others, some critically.
Photos: [srizonfbalbum id=2]
Teams and Individuals involved included:
TROY YOUNGBLOOD OMAHA NEBRASKA
ETHEN YOUNGBLOOD OMAHA NEBRASKA
MIKE HOGAN OMAHA NEBRASKA
AMANDA HOGAN OMAHA NEBRASKA
BEN ZAAYER OMAHA NEBRASKA
CHARLEY ZAAYER OMAHA NEBRASKA
DAVE FEDER OMAHA NEBRASKA
BLANE HUNTER VALLEY NEBRASKA
DON TRUCKENBROD OMAHA NEBRASKA
DENNIS TRUCKENBROD MENDOTA ILLINOIS
MIKE PICKETTE OMAHA NEBRASKA
DILLON PICKETTE OMAHA NEBRASKA
CHRISTY DAVIS MCCOK NEBRASKA
CHRISTOPHER TIERNEY OMAHA NEBRASKA
CYNDI RUSSELL OMAHA NEBRASKA
LISA REDA OMAHA NEBRASKA
RACHEL LACY OMAHA NEBRASKA
CHELBY FRICKE MCCOK NEBRASKA
MATT HOERNEMANN SIOUX CITY IOWA
HEATHER HOERNEMANN SIOUX CITY IOWA
GABBIE HOERNEMANN SIOUX CITY IOWA
LESLIE GUNNING-SCOFIELD PAPILLION NEBRASKA
MARK BUSE WEST POINT NEBRASKA
KATHY BUSE WEST POINT NEBRASKA
TONYA CARPENTER NORFOLK NEBRASKA
ALLEN JACKSON NORFOLK NEBRASKA
MARK STOFFEL PLAINVIEW NEBRASKA
LYNETTE STOFFEL NORFOLK NEBRASKA
ASHLEY IBURG COLUMBUS NEBRASKA
LINDSAY THOMSON COLUMBUS NEBRASKA
MIKE BURRIS WAYNE NEBRASKA
NICOLE BURRIS WAYNE NEBRASKA
TRAVIS JOHNSON COLUMBUS NEBRASKA
GRANT MAPEL PETERSBURG NEBRASKA
SHERRY MAPEL PETERSBURG NEBRASKA
TANYA HOLLMAN DUNCAN NEBRASKA
CHELSEA KALLENBACH COLUMBUS NEBRASKA
MACY GOTSCHALL COLUMBUS NEBRASKA
Corporate Involvement and Contributions: 
CAMO COWBOYS BBQ OMAHA NEBRASKA
PORK PATROL BBQ OMAHA NEBRASKA
PORKY BUTTS BBQ VALLEY NEBRASKA
BIG MACHINE BBQ WEST POINT NEBRASKA
TWSS BBQ OMAHA NEBRASKA
CASEY'S WEST POINT NEBRASKA
WELLS BLUE BUNNY LEMARS IOWA
GENO'S STEAKHOUSE WAYNE NEBRASKA
PAC N SAVE WAYNE NEBRASKA
ROTELLA'S BAKERY OMAHA NEBRASKA
THE CURE OMAHA NEBRASKA
A1 HEATING AND AIR OMAHA NEBRASKA
WERNER ENTERPRISES OMAHA NEBRASKA
LISA ALFREY OMAHA NEBRASKA
CYNDI USSELL OMAHA NEBRASKA
JOLYNN SCHWISOW OMAHA NEBRASKA
LISA REDA OMAHA NEBRASKA
LOU'S NORFOLK NEBRASKA
HOCKENBERGS OMAHA NEBRASKA
THE OMSON CO GRAND ISLAND NEBRASKA
CARGILL COLUMBUS NEBRASKA
HADLEY BRAITHWAIT COLUMBUS NEBRASKA
JACKSON SERVICES COLUMBUS NEBRASKA
TIELKE SANDWICHES NORFOLK NEBRASKA
APPLEBEES NORFOLK NEBRASKA
We apologize if you or your company is not listed. Things can get crazy during a deployment, and we do the best we can to keep track of all the great volunteers and businesses who help make OBR happen.  If you or your company is not listed, please let us know so we can add you to the list.  Email us at  info@operationbbqrelief.org